Cubixx HD Trophies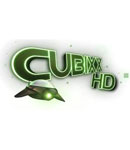 Total Trophies: 19The sequel to the PSP Mini. Cubixx HD is a more fully featured take on Cubixx, with new enemies, 5 new game modes, 7-player co-op and deathmatch and 50 bespoke challenges with trophies and 200 challenge medals to win.

Trophies:
n00B SAuCe
Complete your first level in Arcade mode.
Super Combo
Achieve a combo over 6.
Ascended Unity
Complete Co-Op Arcade mode.
True Master
Get every feat in a single level.
The Whopper
Score over 1,000,000 points from a single line.
Mosaic
Complete a level by cutting away 250 lines or more.
Top Gun
Kill 101 or more enemies in a single level.
Betrayal!
Kill 2 or more friends in Co-Op.
88 Miles-An-Hour
Complete a level in less than 8.88 seconds.
Mr. Popular
Complete a 7-player Deathmatch game.
Light Speed
Beat level 36 in under 40 seconds. (Single player Arcade mode only.)
Fully Bronzed
Complete all Challenge levels to at least Bronze standard.
Risky Business
Pick up 500 negative (red) Powers.
Mammoth Score
Score 5,000,000 points or more on a single level.
Do Robots have feelings?
Complete Arcade Mode.
G.O.A.T
Complete all Challenge levels to Platinum standard.
Mad Skillz
Complete Arcade mode in a single run.
Hidden Trophies:
???
Hidden Trophy
???
Hidden Trophy