Hollywood Squares Trophies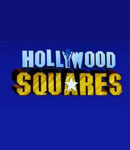 Total Trophies: 17Play with friends and family on the famous tic-tac-toe game board occupied by center squares Kathy Griffin, Brad Garrett, Martin Mull and Jeffrey Tambor! Host Tom Bergeron asks the celebrities questions, and you judge whether the answers are true or false.

Trophies:
The First Winning
Win a bonus round in single mode.
First Pot of Gold
Possess a prize of $ 2,000.
Big Fortune
Possess a prize of $ 100,000.
Moneybags
Possess a prize of $ 400,000.
Game just starts
Finish the first week.
Right answer is never too late
Give the correct answer within the last 5 seconds for 5 times.
No More Waste
Win a round by gaining only 3 squares.
Surprise Gifts
Choose the correct answer in a Secret Square.
60s' Personal Show
Correctly answer 9 questions in one Bonus Round.
Hollywood Expert
Correctly answer 300 questions.
Lucky Guess
Find the right key from multi-choice in a row of 3.
Mr. Know All
Always correct in one match.
Hollywood Champion
Go through the game under any difficulty.
Collector
Unlock all items in wardrobe.
Rookie
Finish one online competition.
Taste of Winning
Beat 10 rivals online.
Dare you challenge me?
Beat 30 rivals online.