Max and the Magic Marker – Gold Edition Trophies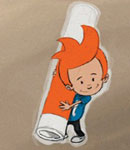 Total Trophies: 21Max & the Magic Marker is a physics based 2D platform game, in which the player controls the boy Max and his Magic Marker. While Max enables good old platforming fun, the marker pro­vides the game's signature feature: the ability for the player to draw directly inside the game world where everything drawn becomes physical objects.

Trophies:
Discoverer
Find hidden stuff!
Staying Alive
Stay alive
MacLeod
Don't die!
Apprentice
Kill a lot of Gobos!
Hitman
Kill a bunch of Gobos!
Second Blood
Kill loads of Gobos!
To the Max
Play for some time!
Maxed Out
Play a lot!
Sticking Around
Spend a long time on a single level!
Getting STARted
Score three stars in a lot of levels!
Star Spangled Max
Score three stars in a load of levels!
AllStar
Score three stars in all levels!
Cannibal Soup
Boil to death!
Epic Battle
Take your time beating Mustacho!
Ninja Vanish
Kill Mustacho! Fast!
Mexican Mouse
Beat a few time records!
Speedster
Beat a stack of time records!
Schumi
Beat all time records!
Ship Ahoy
Unlock the Pirate World!
We are the Robots
Unlock the Robot World!
Victory
Beat the game!