Moon Diver Trophies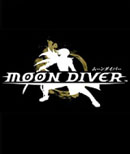 Total Trophies: 12At the dawn of the 22nd century, an evil power brought inanimate objects to life, and they turned on humanity. Bridges, automobiles, cities – the whole of humanity's creations were all made to turn on their makers. Mankind's fears of apocalypse became reality! Hidden amongst humanity's survivors, an elite unit of specially-trained ninja known as Moondivers has been lying in wait for orders to reclaim the planet. Today, those orders arrived. Today, the battle to retake Earth begins…

Trophies:
Act. 1 CLEAR
Clear Stages 1–4.
Act. 2 CLEAR
Clear Stages 5–8.
Act. 3 CLEAR
Clear Stages 9–12.
Chain Kill Master
Achieve a Chain Kill of 100 or more.
Overprotective
Save your companions 10 times in a single game.
2P MC Drill
Use 10 different 2P MC techniques.
3P MC Practice
Use 10 different 3P MC techniques.
4P MC Training
Use 10 different 4P MC techniques.
Moon Traveler
Visit all areas in all stages.
MC Collector
Collect 50 MC techniques.
Battle Master
Defeat 10,000 enemies.
Level Maniac
Raise the average level of all characters to level 50.