Qlione Evolve Trophies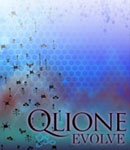 Total Trophies: 21Prepare yourself for a unique gameplay experience, as "QLIONE" shakes up and redefines what a 2-D shooter game can be. The Qlione Evolve bundle includes two games from this unique franchise; Qlione and Qlione 2.

Trophies:
Qlione Trophies:
Conception
Complete Stage 2 in under 130 seconds.
Transportation
Complete Stage 4 in under 270 seconds.
Continuation
Complete Stage 6 in under 230 seconds.
Completion
Complete all stages.
Fusion
Fuse 5000 orbs.
Consolidation
Create an energy orb worth at least 10 lives.
Destruction
Destroy 5000 enemy parts.
Quicklione
Finish the game in under 2000 seconds.
Equalia
Finish the game with at least 20 lives left.
Evolvia
Finish the game without using any continues.
Qlione 2 Trophies:
Cell Division
Evolve 5 times.
Corpse Flower
Evolve to Rafflesia.
Das Medusenhaupt
Evolve to Medusa.
Tree of Life
Evolve to every form on the Green Item Evolutionary Path.
On the Origin of Species
Evolve to every form on the Red Item Evolutionary Path.
New Generation
Beat the game.
Fast Mutation
Beat the game in 1000 seconds or less.
Protein Rich
Evolve to Orochi.
Mikami Petal
Evolve to God Hand.
Inherited Traits
Finish the game in the Clione form.
Evolutionary Chart
Play as every form in one game.