The Price is Right Trophies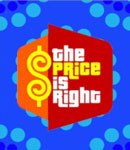 Total Trophies: 14Get the latest and greatest The Price Is Right experience today! "COME ON DOWN" for your shot in Contestant's Row, bid on items in different pricing games, test your luck with spinning The Big Wheel, and experience the winner-takes-all tension of the Showcase.

Trophies:
Bid Sniper!
Win 29 games of Contestants' row.
Price Master!
$200,000 total winnings.
First Win!
Win a pricing game.
Party Animal!
Play a Party game.
Showcase must go on!
Win a Showcase.
Money Maker!
$50,000 total winnings in one show.
???
Hidden Trophy
???
Hidden Trophy
???
Hidden Trophy
???
Hidden Trophy
???
Hidden Trophy
???
Hidden Trophy
???
Hidden Trophy
???
Hidden Trophy