Under Siege Trophies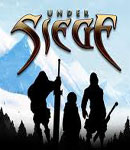 Total Trophies: 15Set in a medieval fantasy world, Under Siege sees players control a small group of heroes – Eirik, Kari and Asgeir – in a battle against the invading army of King Ingvar. With a single player campaign, as well as online and local multiplayer content, the game works with the DualShock/Sixaxis controller and also supports the Playstation Move controller.

Trophies:
Crafty
Create a map.
Boot Camp
Complete the tutorial.
Brothers in Arms
Win an online match with a friend.
Step Aside
Win 5 ranked matches in a row.
Lightning Offense
Win a ranked match in less than 5 minutes.
Chapter 1
Complete Chapter 1.
Chapter 2
Complete Chapter 2.
Chapter 3
Complete Chapter 3.
Chapter 4
Complete Chapter 4.
Chapter 5
Complete Chapter 5.
Survivalist
Complete a chapter without losing a single unit.
Hardcore
Complete the game in the Hard difficulty setting.
Master Strategist
Gain all trophies.
Hidden Trophies:
???
Hidden Trophy
???
Hidden Trophy