Hamsterball Trophies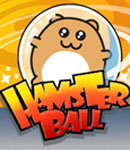 Total Trophies: 16In Hamsterball, players take control of a hamster-in-a-ball as they run the most frenzied race of their lives. The clock is ticking and everything is out to stop them – with crazy obstacles around every turn, unexpected twists and dramatic drops, each level will immerse and challenge players in new and inventive ways! Gamers can race solo, play split-screen against a friend, or battle up to six buddies in Sumo Mode to determine whose hamster is King of the Hill.

Trophies:
Guinea Pig
Complete all non-bonus levels in Hustle Mode.
Typical Rat
Complete all levels in Stunt Mode.
Field Vole
Get Apple Award in all Trial Mode levels.
Flying Squirrel
Make an incredibly long jump and land successfully with 'Jumper' hamster.
Long Legged Marsupial
Reach an unreal speed with 'Speedy' hamster's ability.
Restless Cavy
Destroy 150 obstacles with 'Spiked' hamster throughout the game. Trophy statistics are counted for completed levels only.
Prudent Chipmunk
Win a level with 55000 score points.
Gnawer Chief
Complete Hustle Mode with more than 500 seconds in Time Pool.
Rodent King
Find all
Vermin Champion
Get Watermelon Award in all Trial Mode levels.
Super Porcupine
Defeat 6 opponents in single match in Sumo Mode.
Familiar Beaver
Complete all non-practice Hustle levels with single hamster type.
???
Hidden Trophy
???
Hidden Trophy
???
Hidden Trophy
???
Hidden Trophy