Ion Assault HD Trophies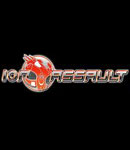 Total Trophies: 13In 2183 humanity discovers an energy source that facilitates travel into new regions of space. Gigantic mother ships collect the newly discovered fuel from the distant energy fields and transport it to Earth. When the fleet is destroyed in an alien attack, the player sets out on a perilous journey home in a small harvester.

Trophies:
Triumph
Complete the single player campaign.
Allied Victory
Complete the cooperative campaign.
Battleship
Destroy five asteroids at once.
Abstinence
Complete a stage without collecting a Power-Up.
Hyperspeed
Finish a stage in less than 60 seconds.
Jackpot
Score 1,500,000 points in a single game.
Survivor
Survive 3 stages without dying once.
Rock'n'Roll
Destroy 50 big obstacles in a single game.
Hard to kill
Score exceeds 1,000,000 points (Survival).
The will to live
Score exceeds 2,500,000 points (Survival).
High Score Hunter
Score exceeds 5,000,000 points (Campaign).
Hidden Trophies:
Untouchable
Complete a whole sector without dying once.
Field Medicine
Collect enough Score Orbs in a single run to get two extra lives at once.