StarDrone Trophies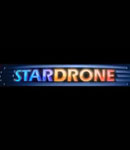 Total Trophies: 15Based on the hit Flash game, StarDrone is reinvented in HD with PlayStation Move support for fast-paced, innovative action across 50 levels of gameplay. Featuring a top-down perspective, players pilot their Drone across the galaxy, collecting pieces of Equilibrix in order to restore the balance of the universe and stop the expansion of evil G-Noids.

Trophies:
First blood!
Destroyed an enemy Creeper for the first time
Vibemaster destroyer
Destroyed the Vibemaster boss
Rocket Kill!
Destroyed any enemy with a rocket
Turret destroyer
Destroy a g-noid's turret
Raging drone!
Wiped out 10 enemies in Rage mode
Passed 10 levels
Passed 10 levels!
Passed 20 levels!
Passed 20 levels!
Passed 30 levels!
Passed 30 levels!
Passed 40 levels!
Passed 40 levels!
New Hope
Let's rock!
Game Finished
Passed all game levels
Medalist
Get awarded with at least one medal in every level
Hidden Trophies:
???
Hidden Trophy
???
Hidden Trophy
???
Hidden Trophy